Low annuity making emigrant retirees pull pensions out of UK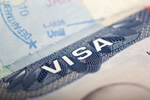 As annuity rates hit an all-time low, more and more UK expatriates are seeking out Qualifying Recognised Overseas Pensions Schemes to secure their retirement income, according to personal finance experts.
Currently, the majority of people approaching retirement age are still deciding to swap pension savings for annuities, which pay out the equivalent income for life. But with annuity rates at historic lows – and still falling – people with the luxury of doing so, especially expats, are increasingly likely to contemplate move their pensions to an offshore jurisdiction.
CEO of the deVere Group, Nigel Green, explains that taking out annuities is quite a big risk, as annuity rates are so low and are highly unlikely to go up any time soon, so. Since they are connected to interest rates—also plummeting, many people who have chosen annuities have ended up with smaller pensions than anticipated. 
 

Low interest rates are pulling an increasing amount of defined benefits into deficit as well, added Green. Around 80% of defined benefit plans in the UK are now in deficit, he said. This means that many people may be unable to afford retirement.