Cuban residents may soon emigrate freely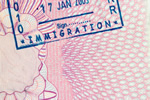 As reported by Fox News, Cuban residents may soon be able to freely travel, says a senior government official. Ricardo Alarcon, Parliament Chief, says that the island country is just weeks away from "radical and profound" reform.
His remarks have policy makers, exiles and residents buzzing with speculations that the exit visa may be a much-hated thing of the past, whether or not Raul Castro's administration still carefully restricts the travel of military personnel, scientists, doctors, and others in sensitive positions.
Other top Cuban government officials have warned against getting too excited, most recently via a teleconference aimed at reaching out to Cuban emigrants. This leaves island residents and Cuba analysts to question how far the country's aging leaders are prepared to go.
In the past one and a half years, Raul Castro has already eliminated bans on certain private businesses, legalized car sales and real estate, and permitted Cubans to hire staff. These ideas were once considered an abomination to the regime's Marxist underpinnings.
However, eliminating travel restrictions may be an even bigger move, at least symbolically, carrying colossal financial, political and social risks. Even part measures, including slashing overwhelmingly high visa fees and ending restrictions on the amount of time Cubans may live abroad, would be incredibly significant.