UK intelligence says expat Neil Heywood was not a spy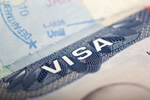 As reported by the BBC, the British foreign secretary is denying claims that Neil Heywood – a murder victim in China last November - may have been involved in British intelligence. Intelligence member William Hague stated that the victim was not a staff member of the UK government in any way. It is not typical for ministers to talk about intelligence service matters.
However, Mr Hague stated that it was appropriate due to the "press speculation" over Mr Heywood.
Authorities in China have opened up an investigation into the murder. Gu Kailai--wife of ex party leader Bo Xilai--is now being held as a suspect in the incident. The 41-year-old UK businessman was discovered dead in a Chongqing hotel room, on November 15, 2012. Local officials first said he had died of excessive alcohol consumption.
Ever since then, speculation in the media has flourished about whether Mr Heywood was connected to the intelligence services. In a letter to the chairman of the UK Commons Foreign Affairs Select Committee, William Hague took the very unusual decision to confirm that Mr Heywood was in fact not a British agent.