More Chinese Migrants Head to Australia than Britain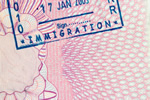 It now appears that Australia is welcoming more migrants from China than any other country in the world, including Britain. This is now the first time that Australia has been able to pass the UK in this category.
Chris Bowen, who is the Minister for Immigration and Citizenship in Australia, said that his country took in 29,547 migrants from China. This means that 17.5 percent of the total migrants taken in were Chinese. This of course tops the UK's 23,931 Chinese migrants who were taken in. It was also higher than the 21,768 Chinese migrants who were taken into India.
Bowen said that skilled migrants deliver significant benefits to the Australian economy. The employment of these skilled workers contributes to the economic growth of the country as a whole. Not only that, but it helps to offset the aging labor force in Australia.
Of course, Australia may have a bigger need for these migrants than the UK. After all, Australia has a big need for skilled migrants to work in its booming mining and energy sectors. These sectors are growing in Australia to handle the huge demand that is coming from India and China.
Between this year and next year, the government wants to issue some 185,000 migration visas. 125,850 of these will be permanent skilled visas. Thus, the Australian government is not just letting the migrants come in and work. They are letting them stay as long as they please.
Meanwhile, in the UK, the public is demanding that the government should do something about immigration. People are saying that migrants put too much pressure on public services like hospitals, schools, and so on.