Turkey Has to Improve Border Controls if it Hopes to Join the European Union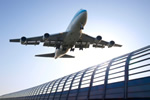 According to MPs, Turkey is going to have to significantly improve its border controls if it wants any chance of being able to joint the European Union. In fact, the Home Affairs Committee said that, currently, thousands of migrants are able to illegally enter the European Union through Turkey into Greece. How does this effect Britain? Well most of these migrants admit that their goal is Britain.
Due to Turkey's poor border controls, human trafficking and drug smuggling could be an issue. The UK Border Agency said that it would like to work with other countries to help them strengthen their capacity to deal with these kinds of threats.
If Turkey is allowed to join the European Union, then the union's border would be extended to Iran, Iraq, and Syria. Currently the Home Affairs Committee estimates that the number of Turkish migrants likely to enter the European Union as a whole range from 500,000 to 4.4 million by the year 2030.
The committee's Labour chairman, Keith Vaz, said that people are currently very worried about smuggling from Afghanistan and Iran increasing if Turkey was to join the union. There is nothing against Turkey, but their border controls need some work.
Mr Vaz went on to say that it was clear from his visit to Turkey and Greece that there is a willingness by the authorities to tackle this problem of illegal migration. Despite this, there is a lot of work that still needs to be done in this area. Right now the European Union needs a collective commitment from Greece, Turkey and European and international law enforcement groups to share intelligence and work together to bring down criminal gangs.