British Courts Allow Robber to Stay in the UK because He Has a Girlfriend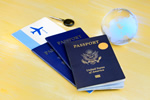 Not everyone in the UK agrees with the immigration system. Some want to know why good people get deported while convicted robbers get to stay. This issue has just once again been brought to the attention of people all over the UK.
Just recently immigration judges gave a convicted robber the right to not be deported out of Britain. They said that he had the right to stay due to human rights article 8. This pretty much meant that he won the right to live in the UK because he has a girlfriend in Britain.
The man, who is Sri Lankan, had been jailed for 15 months on criminal charges. However, he was able to fight off an official attempt to remove him from the country. He won, because the court said that human rights laws says that he has a right to a private and family life.
Thus, this latest case has raised concerns about how easy it is for foreign criminals to stay in Britain. Some groups are starting to question the whole immigration system and whether or not it is working for the people.
Not too much is known about the case due to immigration laws. However, people do know that the man first came to Britain at the age of 13 in 2001. His right to gain asylum failed, but he was given exceptional leave to remain before he committed the robbery, which landed him in jail.
The 22-year-old man was convicted of robbery back in December of 2008. After that he had to spend 15 months in jail. He was then served with deportation papers by the Home Office. This is what started his 11-month legal battle to stay in the UK – a battle in which he won.