Ethnic Population in the UK On The Rise Over the Past 8 Years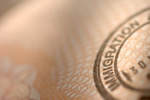 It now seems that the ethnic population in the UK has been on the rise during the past 8 years. In fact, new reports suggest that the ethnic population in the UK has risen by an amazing 40 percent over this time span. This has to do with immigration and high birth rates among the ethnic population.
Some figures from the Office for National Statistics (ONS) said that about 9.1 million people living in England and Wales are now from a "non white" background. This is the same as one in every six people living in these areas.
These new figures, which were compiled in 2009, are now about 2.5 million higher than the 6.6 million people who were reported back in 2001. As some have already figured out, this has started even more doubt about the impact of Labour's immigration policies.
However, the report does point out that the biggest increase during this 8-year period was from the "other white" group. This is a group that is made up of other Europeans and citizens from countries like Australia and America. This group saw its population increase by 553,000.
Of course, there were other groups that showed a sharp increase as well. The Chinese group showed an increase of 8.6 percent each year. Black Africans showed an increase of about 214,000 since 2001 as well. Either way, the largest ethnic population belongs to Indians. They account for about 1.4 million people living in the UK.
The UK Border Agency is going to have its hands full after this report. People are going to start watching a lot more closely on how they handle immigration from this point on.