Arizona Could Soon Check Immigration Status Before Giving Healthcare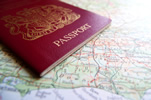 Immigration is not just a problem in the UK. In fact, countries all over the world are trying to deal with an increase in immigration as well. However, it does appear that some places, like the United States, are choosing to deal with immigration in a completely different way.
In fact, one state in the United States, Arizona, may now be required to check people's immigration status before they are given care. This is all part of a big proposal to help crackdown on all illegal immigration. Of course, some people think that this new proposal could be a little bit over the top. After all, if someone needs medical help, they should not be denied.
Despite this fact, the state senate committee is looking into a new bill. This new bill would require all hospitals to confirm if their patients are in the country illegally or not before giving them care.
Before people think that the state senate committee in Arizona is heartless, there are some guidelines here. First of all, if the person needs emergency care, then immigration status does not have to be checked first. Thus, if a man is dying from a heart attack, they do not have to tell him to wait until he can prove his immigration status.
Secondly, even if the person is an illegal immigrant, they will get help. However, the hospital will also have to contact immigration authorities. It is for that simple fact that many illegal immigrants will more than likely start avoiding hospitals all together.
Although this is just starting up in the United States, it could be an idea that spreads elsewhere. There could be a chance that something like this could even make its way to the UK.