UK Border Agency Raids Hamleys Toy Store in Central London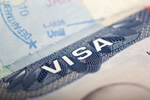 It now appears that the UK Border Agency has raided the Hamleys toy store on Regent Street in central London. This has led to the arrest of four people.
The Border Agency executed a warrant at the store at around 7:30 local time to examine staff records and check that staff had a UK Visa or a right to work in the UK permit. After this was done, four people were arrested. Two of them were Brazilian males. Another was a Nigerian man and a Ghanaian woman. They were all cleaners and believed to have been working for the contractor company, Crystal Cleaning Services.
All of the people were arrested for UK emigration offenses. Actions will now be taken to remove them from the UK. Their employer could now face a fine of up to £10,000 per illegal worker. To avoid this fine, they need to be able to prove that they carried out the correct right to work checks on their staff.
The assistant director at the UK Border Agency, Tony Moore, said that this is the latest operation that they had carried out to tackle emigration crimes in central London. They are planning to do more of these raids in the coming weeks and months. Any companies breaking the law should be on the lookout. They are going to find people who are in the UK illegally and seek to remove them. The companies that have been paying them and did not do the proper checks will be fined for doing so.
He finished up by saying that illegal working has a serious impact on communities. It takes jobs from those who are genuinely around to work in the UK.