Pakistan Wicketkeeper Zulqarnain Gets Asylum in the UK After Death Threats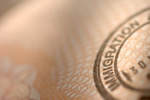 It now seems that one emigrant has found a way to claim asylum in the UK. Apparently all it takes is for someone to receive death threats. The Pakistani wicketkeeper, Zulqarnain Haider, is considering making a claim for political asylum in the UK after he said he was forced to flee Pakistan after receiving a number of death threats for refusing to throw a cricket match in Dubai.
Haider said that he fled after the fourth one-day international match series against South Africa. This was part of a five match series. He said that rather than to sell out his dignity and the respect of his motherland, he left.
The 24-year-old reportedly received threatening messages following his part in Pakistan's victory in the fourth one-day international against South Africa. In this game he was the one that hit the winning runs. Thus, he played a big role in the win.
He said that he received death threats to lose the fourth and fifth one-day internationals against South Africa. He said that he would not do this, he would not compromise the dignity of his country. He would rather flee away than sell out the dignity and respect of his motherland.
He went on to add that he can assure people that he is safe and sound right now. He said that he has not been arrested, but he cannot tell people where he is hiding for the sake of his protection. Haider said that UK emigration officials have been very kind and have urged him to hire a representative if he wishes to claim asylum.