UK Emigration Fee Gets Pushed Back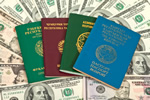 It now seems that there is some slightly good news for emigrants trying to come to the UK. This good news comes in the form of the UK emigration fee getting delayed. This fee was suppose to come into affect as of November 1. The reason for the delay right now is unknown. However, it is expected that the fee will increase some time soon.
When this fee finally does come around, and it will, it will affect many in country emigration applications. The applications that it will effect include Tier 1 applications for General Highly Skilled Migrants. It will also affect Tier 2 for Skilled Workers, UK settlement visas and naturalization.
Of course, anyone that is wishing to emigrate to the UK should hurry and do so. If they do not, then they will not be able to avoid this UK government fee increase. The fact that it got delayed has given wannabe emigrants a chance to turn in their application without the extra cost.
Despite this good news, emigrants trying to come to the UK still have a lot to deal with. Although they get to avoid this fee, they still have to put up with tougher emigration rules and emigration caps. The government is still working on putting a cap on emigration that will keep a cap on the number of skilled workers that are able to come to the UK from outside the European Union. Although some companies are warning that this cap will hurt them, the government is still planning on putting this cap into place.
Right now people are just dealing with a temporary cap on emigration. However, this temporary cap was put in place to avoid a big rush of applications coming in before the final cap gets put in place next year.