Australians are coming home from the UK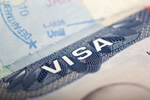 With the skyrocketing expenses involved with living inside of Britain more and more Australians are throwing in the towel and moving back to their home country. Since summer of 2007, the Federal Department of Immigration showed research an amazing fifty percent hike in the amount of Australian citizens living in Britain turning around and coming home. The top factor believed to be the reason why so many Australians are leaving to go back home is that the cost of living has increased more in Britain when compared to all of the countries in the western world. For many with families it just did not make sense to stay any longer.
Australia announced their studies which have shown roughly 2600 citizens a month have packed their bags and returned home from Britain. The average number of Australians who tend to return each month is usually only at 1750 for the previous five years. The reason for the increase in return is not only Britain's skyrocketing high cost of living but with the timing of increased employment available in Australia has made the decision an easier one to make.
The return of Australians is expected to be felt in Britain where many hold skilled professional positions. The director for Link recruitment Jason Cartwright commented on the information "In the UK's financial services sector, hiring freezes are increasingly common but opportunities abound in the Australian market."
With
Britain
preparing to lose an additional 6500 jobs the economy turn around is no where while
Australia
's economy continues to provide new job openings and signs of growth.