Popular Asylum Seeking Girl Faces Being Deported Back to Malawi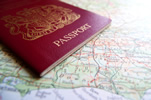 It now appears that a very well liked and very successful young girl, who is known as Precious, is now facing being deported from the UK back to Malawi. This girl has lived most of her life in the UK but now faces being sent back, partly because she is so successful and popular.
The young girl, Tionge Mhango, and her mother, Florence, age 32, are currently living in Glasgow. However, they have been involved in a very long legal battle to avoid being removed to a country that the 10-year-old does not even know about.
Right now the high court has ruled that the Government's bid to deport the family was not only legitimate, it was necessary and proportionate to the need of maintaining emigration control. Due to this, they have rejected a bid for judicial review of the decision.
However, the Deputy High Court judge, Christopher Symons QC, said that there is evidence that shows that Mrs Mhango and her daughter have fitted in very well in the Glasgow community. Tionge, who came to the UK at the age of three, has appeared to do well at her schools.
Letters to the Home Secretary and the court both show that Mrs Mhango is a very well respected citizen, and she and her daughter have made many friends in the area. Either way, their emigration status was put at risk when Mrs Mhango separated from Tionge's father. This led to the Home Office decision to deport them.
The judges said that it is very apparent that the two have done very well in the country. However, these ties are not enough to significantly link them to the UK. Although it will take some getting use to, both should be able to adapt to life back in Malawi.