Record Number of Bangladeshis Get British Citizenship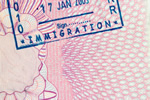 Many sources now claim that a record number of Bangladeshis were able to get British citizenship in 2009. On top of this, the highest number of emigrants were also granted citizenship, according to UK government figures.
According to statistics released by the UK Home Office, 12,400 Bangladeshis were awarded citizenship in 2009. This is a 231 percent increase on 2008 levels. Britain started publishing citizenship statistics back in 1962.
More than 200,000 residents and emigrants were able to attain British citizenship through applications in 2009, this was a new record. Of these emigrants, 50 percent of them got citizenships for living in Britain for a long period. Another 25 percent of them got citizenships through their spouses and 25 percent got it through birth.
According to experts, any resident who lives as an emigrant in Britain for at least five years is eligible to apply for citizenship by following certain conditions. The emigrants from the sub-continent top the list of people who got citizenships last year. Among these people, 25,035 Indians got citizenships, as well as 20,945 Pakistanis.
According to the 2001 census report, around 600,000 Bangladeshis are currently living in the UK. Their actual number, according to experts, will not be known until after the 2011 census. The Home Office statistics state that there are higher birth rates among residents of Bangladesh origin. This could be the reason, or at least one of the reasons, behind the surge in citizenship for Bangladesh citizens.
The UK government has recently taken a sticker position about granting citizenship, however. The knowledge of English is a must for any applicant. They also have to sit for a spoken and written English exam.