Korea shuts down Visa Waiver program with Bangladesh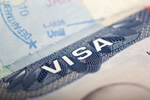 Due to an increasing number of visitors from Bangladesh staying long pass their welcome, the Korean government on Monday decided to put on hold its program involving visa waivers with the nation of Bangladesh starting on July fifteenth. The waiver program was available to short cycle the visa application process for those who qualify however now with the plan being suspended, all travelers who plan to enter the countries will now need to get a visa.
The visa waiver program has been working for both countries since agreed to in 1983 however the number of immigrants staying past their expiration has raised concerns in the nations and decided to take action. Song Soyoung who is a justice official in Korea commented "The suspension will continue till the current rate of illegal residents from Bangladesh drops below acceptable levels." Based on the numbers provided by the Justice ministry, they stated 12,678 citizens of Bangladesh were currently in the country of Korea and of that number, seventy eight percent of them had stayed long past their visa expiration period. This ratio of illegal residents to visa's issued is Koreas largest amount followed by Peruvian and then Kyrgyzstanians.
Soyoung commented, "Most of them overstaying their visas work at factories. The refusal of entry rate for Bangladeshis is also very high which played a critical role in the suspension." Of all Koreans trying to get visas to enter Bangladesh last year, eighteen percent of them had been refused.