London Businesses Happier With Emigrant Workers than General Public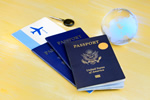 Although this news may not be very shocking to anyone, a new survey has found that a significant majority of London businesses think emigration is good for the capital's economy. This leads many experts to think that the problem with emigration stems from the general public.
A survey of 182 firms in London found that 70 percent of them believe that the economy would not be as competitive if it was not for emigrant workers. This poll, which was actually carried out by the London Chamber of Commerce and Industry in partnership with ComRes, came just two years after the introduction of the UK's point based system.
Many emigrants are viewed in positive light by London employers, as 68 percent of these businesses say they often work harder than their UK counterparts, while 72 percent of these companies say that emigrants are prepared to do the jobs that British citizens would not think of doing. Thus, without these emigrant workers, there would be some jobs that just simply would not get done.
Of course, these UK businesses not only view emigrants in a positive light, but they value their contribution to their firms as well. 57 percent of these companies said that emigrants are important to their company's needs. However, 56 percent of these companies think that emigrant workers are not as well qualified as UK employees. Thus, a lot of companies view emigrant workers as a form of cheap labor that will do jobs that other Brits would not think of doing. However, from an economical stand point, this means that emigrant workers are still very valuable to many UK businesses.