Asylum Seekers Ranked Above British People for Housing Priority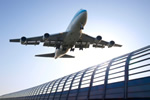 It seems the battle between Brits and asylum seekers continues. This time reports have suggested that at least 24,000 asylum seeking families have been given social housing at a cost of £750 million over the last four years. This seems to be very troubling for many Brits since the queue for British people waiting for houses continues to grow longer and longer.
According to some new figures that were just recently released by the Home Office, the £750 million has been dished out to councils to help pay for housing has been given to asylum seekers from all corners of the globe. So far the numbers break down with £51.1 million paid to Glasgow City Council,£14.3 million to Liverpool City Council, £19 million to Nottingham City Council and £14.5 million to Cardiff City Council. The report also shows that millions more has been handed out to housing associations and private property firms.
Separate figures from the Home Office show that some 1.8 million people, officially described as British born, are waiting for social housing at present. Emigration minister Phil Woolas has defended this expenditure. He is claiming that it is an absolute priory that accommodations be given to asylum seekers. The Conservation Party has already endorsed all of the legislations, and it offers no alternative to this situation.
Thus, the battle between emigrants and British born people continues. While some agree that emigrants are needed to help the economy run, others are saying that the government is putting the emigrants before Brits. Right now the UK government seems to be in a catch 22. No matter what they choose to do, someone is going to be upset.