Failed Asylum Seekers Choosing to End Their Lives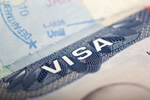 It now seems that inhumane policies regarding asylum seekers could be driving these people seeking help over the edge. Just last weekend, three members of a family chose to jump to their deaths from a Glasgow tower block. It was said that the Russians had their asylum claims rejected.
Although this kind of story normally does not make national news, it has been made clear that this is not the first time something like this has happened. Apparently 213 asylum seekers, refugees and migrant workers have been murdered in racist attacks or died in some kind of accident since 1989. 57 of these people actually killed themselves. Out of these, nine of them had set themselves on fire (mostly in public places so people could see), and 11 died at their own hands in emigration dentition centers.
So why are these people choosing to end their lives? Well the fact of the matter is that these people feel they have nothing to live for. Just because their asylum claims were rejected does not mean that they came from a nice area. A lot of these people that are fleeing to the UK are doing so, because they are living a harsh life or they fear for their lives. When their claims get shot down after reaching the UK, they will do anything to prevent themselves from having to go back to the kind of lifestyle that they were trying to leave. Thus, a lot of them end up killing themselves.
Currently the UK operates a very harsh asylum system that allows very little hope for people that are trying to flee bad situations. These harsh rules end up crushing peoples' hopes that send them into a whirlwind of depression.