Australian right wing politician Hanson immigrates to the UK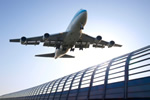 Pauline Hanson, Australia's most famously anti-immigration politician, has announced that she is emigrating to Britain, mainly because as her home country allegedly no longer holds any opportunities for her.
Hanson's revealed the move in an interview with Australian Woman's Day magazine, where the often controversial and polarising figure detailed the sale of her house in Queensland and desire to bid farewell Australia for good. Hanson told Woman's Day that this would be her goodbye forever.
Hanson claims her decision was due to a desire for peace and contentment, something that she has found difficult in her political career which has been shaped by her conservative right-wing policies. She is most famous for her maiden parliamentary address where she cautioned that Australia would be overrun by Asians. Hanson herself had also been a leading advocate for reductions in immigration.
The fiery politician went on to suggest that Australia, which once was seen as a land of opportunity, has deteriorated so far that young people now are growing into an over-taxed and over-regulated society which no longer is a true representation of the country. Hanson also cites the timidity of Australia's politicians to address the real issues as contributing to her departure.
Hanson's political career has stalled in recent years. She ran as an independent in the 2009 Queensland state elections, where she lost the Beaudesert seat. Hanson had also previously run for a Queensland senate position in 2007 with similar lack of success, leading her to admit that she would not likely be voted into any position in the future.