UK Border Agency Starts Internal Review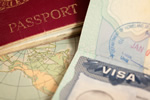 It seems that recently the UK Border Agency has launched an internal review of itself after a former employee revealed how a staff member sang the Um Bongo advertising jingle to a Congolese asylum seeker. The former employee, Louise Perrett, went on to tell the Commons home affairs select committee that one colleague had asked several young African men to demonstrate shooting to back up their claims they had been child soldiers. Ms Perrett also said that the alleged staff members mocked each other when asylum applications were approved.
One employee sang the offensive Um Bongo song when Perrett told him she was assessing an application from a Congolese woman. Ms. Perrett worked at the UK border Agency's Cardiff office for three and a half months last summer. She went on to say that she said that it was absolutely horrific and should never be accepted or ignored. Ms. Perrett continued that she asked about the claimants and their thoughts. One employee told her that if they had there way, they would take them all outside and shoot them. She told the employee should not be saying things like that in the office.
Lin Homer, the UK Border Agency chief executive, has confirmed that an inquiry into Ms Perrett's claims is already underway. Ms Perrett who previously worked on policy development for the Welsh Assembly Government, went on to tell the committee that she had been shocked by the tips she had been given on how to interview asylum seekers. She said that one example of a time was for interviewing young men and children who claim to be former soldiers. The tip was to make them lie on the floor and demonstrate how they would shot someone in the African bush.