European Union Suffers From Uneven Approach to Emigration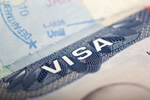 Apparently the European Union is struggling to unify its policies across its member states. This has all led to an uneven approach to emigration. Bjarte Vandvik, the secretary general of the European Council on Refugees and Exiles said it best by saying that it's like an asylum lottery. If people go to Finland, then they get to stay. However, if they go to Greece, they have no chance.
The overall number of asylum requests in the European Union has dropped sharply since the early 1990's. However, conflicts, such as those in Afghanistan and Somalia, still drive up numbers from certain countries. One very vulnerable group that is affected by these uneven policies is Afghan children. There numbers have risen sharply over the past two years.
Many campaigners from human rights and refugees agencies acknowledge that not all of these children should be granted asylum in the European Union. Some may have fled for economic reasons. Others tell stories that suggest that smugglers brought them into these countries.
Mr Vandvik went on to say that they have a lot of children coming from extremely volatile situations. These children that are coming to Europe have no other safeguards. That should be the focus for how European governments individually and collectively approach this problem.
The European Union went on to say that they are working to correct this problem. An action plan on unaccompanied minors is expected under the current, Spanish European Union presidency. The Sweden minister for emigration and asylum policies, Tobias Billstrom, said that under the Swedish presidency in the second half of 2009, the bloc built on earlier efforts to forge a common emigration and asylum policy.