Local Activities In America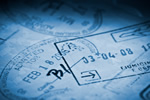 Local Activities In America
Most towns and cities in America provide a good range of outdoor recreation and indoor entertainment facilities. Even the smallest American town will have a nice park at its core, offering residents a place to sit on a bench or take a walk. The same holds true for America's major cities, which always offer some form of urban park, pathways or other outdoor spaces for public use.
In general, Americans are active people who take advantage of the recreation facilities available in their town. Walking and biking are perhaps the most common forms of casual exercise because all towns feature a park or riverside recreation path. Jogging and in-line skating are also common activities where a good path system is in place, such as in Chicago or New York City.
The local recreation is usually dictated by the geography. Residents of Florida enjoy boating, surfing and playing on the beaches. With year-round tropical weather and miles of inland and coastal waterways, Florida is ideal for casual boating and fishing. Sailing is also common is colder coastal communities such as Maine and Washington State.
There are a lot of mountains in America, and residents of those towns have even more outdoor activities to choose from. From major cities like Denver to small mountain towns like Asheville, North Carolina the locals take full advantage of their rivers, lakes and hiking trails.
Ski resorts can be found anywhere there is a mountain to work with, from New England to New Mexico. Colorado is a major hub for winter skiing at its world-class resorts like Aspen, Vail and Telluride. In summer, these ski towns transform into hiking, biking, paragliding and kayaking meccas.
The California coast is also one of the most vibrant parts of the country, especially in the southern half where a strong surfing culture exists. As in every beach community, people take the time to get out and walk on the sand or bike along the coastal pedestrian paths. Even in the deserts of southern Arizona, the residents have year-round hiking trails to enjoy and wonderful weather for winter biking.
There's really no end to the range of activities available in America. Besides the full-time fun, many towns feature special festivals during the summer focusing on music, food, wine and local heritage. As much of America endures cold winters, the majority of extra events or festivals happen in the summer and autumn months.